What Are the Best Family Cars?
Looking for a family car or SUV in Sioux Falls where everyone has enough room and personal space but still keeps you safe on the road? Or maybe your family is growing and your current vehicle just isn't big enough? Maybe it's time to upgrade your ride to something newer or with less miles? There are many reasons why families in Sioux Falls search for a newer, better, or safer vehicle. No matter your situation, the lineup of vehicles Vern Eide Honda provides has options for scenarios like a new ride for teenagers, upgrading to a minivan or larger SUV, or something that brings more reliability and long-term value. As your Honda dealership in Sioux Falls, we have quite a few options for drivers to review. If a new vehicle isn't your cup of tea, no worries because we carry pre-owned vehicles for sale in Sioux Falls as well.
Our first recommendation is to make a list of what features or amenities are important for your family. How far you drive each day might lead you to consider a hybrid, possibly something like a Honda Accord. How many passengers you have on a typical Wednesday might lead you to a larger SUV like the Honda Pilot where you can seat about seven passengers easily. If you have younger children and have car seats a minivan like the Odyssey might offer the most convenient for everyone.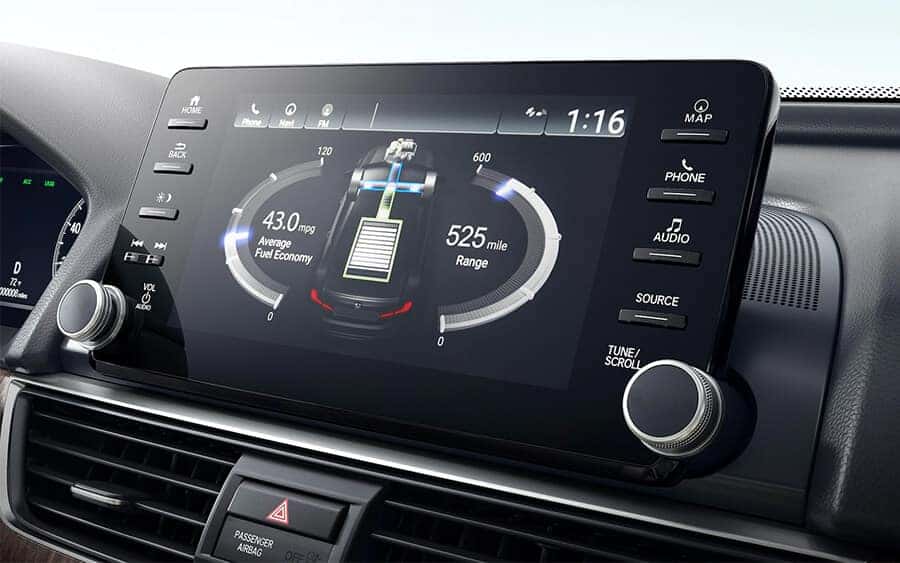 For families that are looking to get a fuel-efficient car that emits fewer carbon emissions, the
Honda Accord Hybrid
is a popular choice with 267,567 sold in 2019. The 2020 model has a forward-collision warning system and auto emergency brakes in addition to Android Auto and Apple CarPlay compatibility. The Accord Hybrid achieves an EPA-estimated 48 mpg city and 47 mpg highway.
1