Vern Eide Honda Has The Best Crossovers And SUVs For Sale In Sioux Falls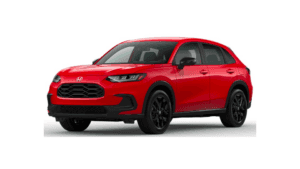 Vern Eide Honda is your one-stop shop for crossovers for sale in Sioux Falls, SD. We have a wide selection of new Honda crossovers and SUVs to choose from, including the new Honda CR-V, HR-V, Pilot, and Honda Passport.
Visit Us For Our Selection, Buy From Us Thanks To Our Reputation
Vern Eide Honda has always had a great reputation for the experience we provide and the value we bring to our customers. Read what our customers say about their experience!
Vern Eide Honda Is Your Dedicated Honda Dealer In Sioux Falls, SD
We want you to be happy with your car before, during, and after the sale! From new vehicles for sale in Sioux Falls, used vehicles for sale, our finance department, lease specials, service department, we value your business not just when you are in our showroom but when you are out on the road in your Honda!
The Efficiency and Price You Need, The Comfort and Innovation You Want, The Safety And Reliability You Expect
Find new crossover vehicles and SUVs that check all the boxes at Vern Eide Honda. Whether you are looking for front wheel drive or all wheel drive, Android Auto or Apple Car Play, heated front seats, wireless connectivity, or cargo space, you will find that new Honda crossovers and SUV outmatch brands of other vehicles in almost every way.
Honda Crossover SUVs Have Something For Everyone
Looking for a fuel-efficient crossover for your daily commute, like the new Honda HR-V, or a spacious crossover or SUV with comfy rear seats for your growing family, like the Honda Passport?
Other Drivers Will Admire Your Style And Smart Buy When You Buy A Honda Crossover
Maybe you are in the market for a vehicle that is practical but loves fun like the Honda Pilot, or maybe you want something powered by a little less gas and want to test out a hybrid vehicle, like the Honda CR-V Hybrid? Or maybe you prefer the speed and handling of a sport trim, or the comfort of a limited trim model?
Get In The Driver's Seat At Vern Eide Honda
Ride along with Vern Eide Honda and we'll put you in the driver's seat. Start your engine up by searching our inventory above, and filter the results down to what matters most to you in a crossover SUV.
Searching for New Crossovers With Android Auto? Continuously Variable Automatic Transmission? Adaptive Cruise Control?
Looking for a certain trim, powertrain, highway mileage estimate, usb ports, remote access, Android Auto, Apple CarPlay, cargo capacity, torque, interior color, or Honda Sensing technology? You can filter Vern Eide Honda search results by any of those features!
Vern Eide Honda Can Help Find The Best All Wheel Drive Crossover SUVs For Sale, For You!
The Vern Eide Honda team of experienced sales professionals can help you find the right crossover for your needs and budget. We also offer a variety of financing options to make your car buying experience as easy as possible and save you money where we can.
Do Safety And Good Value Matter To You In A Crossover For Sale? Good!
If so, Hondas are the most 'winningest' cars, trucks, and SUVs on the road. Check out the awards and accolades earned by Honda vehicles this year, including crossovers and SUVs such as the Honda CR-V, Honda HR-V, Honda Pilot, and Honda Passport SUV.
Everyone In Your Honda, From The Driver To The Rear Seats Passengers, Can Count On Honda For Safety
The Insurance Institute For Highway Safety (IIHS), Edmunds, Car and Driver, U.S. News And World Report, they all recognize Honda crossovers as being one of the best bets on the road today!
Ready For A Test Drive? Contact Vern Eide Honda Today!
You can continue to search for crossover SUVs for sale in Sioux Falls, or you can head over to Vern Eide Honda and let us partner with you on finding your perfect Honda models, and explore our selection of Honda crossover SUVs!
Connect With Us
Use the chat features, give us a call, or fill in the contact us form to connect with one of our sales professionals.
New To Honda Vehicles? Let Us Introduce You To The Open Road!
If you are new to Honda vehicles, let us show you what you've been missing with the Honda driving experience. Stop by or reach out today!