Honfidence Plus is an extended warranty protection program designed to make your life easier.
Honfidence Plus covers your Honda for 100,000 miles with no deductible and no additional charge (see covered components sheet). This is an optional plan offered by Vern Eide Honda. Just follow the outlined service plan with all maintenance work performed exclusively by Vern Eide. Trust your Honda to the people who know it best.
Why we do it. The 5,000-mile scheduled maintenance interval is designed to get the optimum ownership value from your vehicle, while helping
maximize its performance, safety, and reliability.
All Honfidence Plus Vehicles come with the following
Honda Factory-Trained Service Advisers & Technicians
Genuine Honda Parts
State-of-the-Art Equipment
Fast, While-You-Wait Service
High Customer Satisfaction
Everyday Low Prices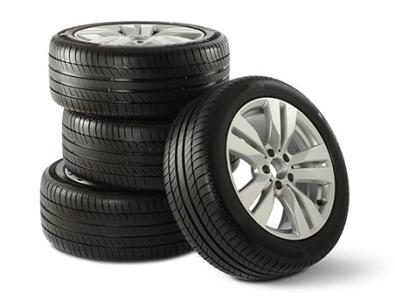 Tire Rewards
Another great benefit of the Honfidence program by Vern Eide is the $700 tire replacement reward. By simply following the rewards maintenance plan, you'll be eligible to earn your first set of replacement tires (up to a $700 value).

Voucher
$700 Voucher Savings on the Purchase of Your Next Vehicle
Upon the second anniversary of the vehicle purchase date, you'll receive a postcard in the mail which will advise you that you may be eligible for a $700 discount off the purchase price of another vehicle from Vern Eide Motorcars. If it is determined that you are eligible for a $700 discount, you must purchase another vehicle from the dealer within the 48-month period beginning on the second anniversary of the vehicle purchase date and ending on the fourth.
*PROGRAM EXCLUDES Honda Fit, Honda HR-V