CR-V vs. Outback
There are many factors to consider when looking into purchasing a new vehicle. One that often gets overlooked, it seems, is the long-term impact of choosing a vehicle can have. Thinking about costs and resale value for even five short years into the future can help you with the decision you're making today.
We compared our award-winning Honda CR-V to the Subaru Outback. Our main focus is a five year True Cost to Own projection from Edmunds.com. Below you'll see why the CR-V isn't just the right choice today, but how it will benefit you long term as well.

Edmunds.com True Cost to Own 2018 Honda CR-V LX AWD vs. 2018 Subaru Outback 2.5i AWD
Ownership Costs: 5 year Breakdown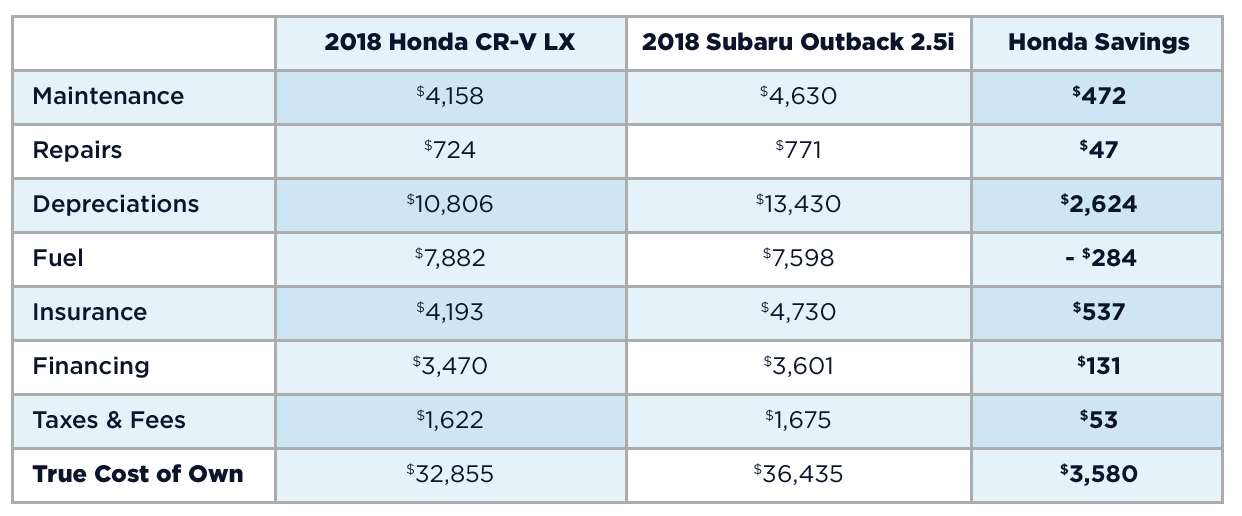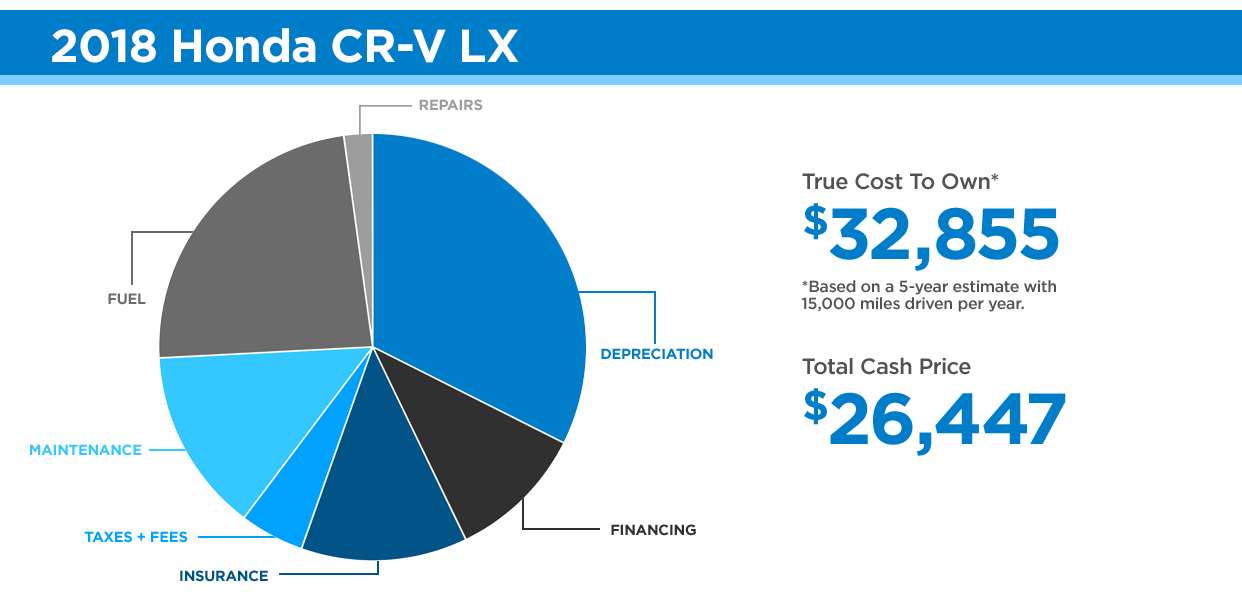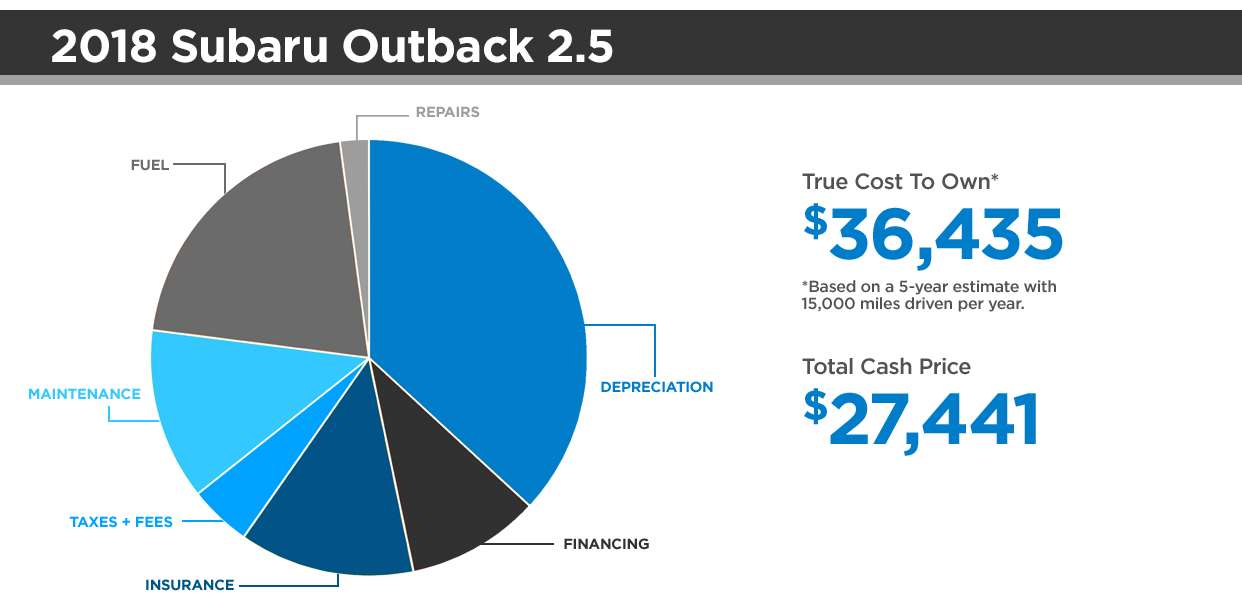 Edmunds.com information collected 02/01/2019.
https://www.edmunds.com/honda/crv/2018/st-401738378/cost-to-own/
https://www.edmunds.com/subaru/outback/2018/st-401720556/cost-to-own/
The 2019 Honda CR-V is a Kelley Blue Book's KBB.com Best Buy Award Winner - Compact SUV category. (KBB Best Buy Award Logo) For more information, visit Kelley Blue Book's KBB.com. Kelley Blue Book is a registered trademark of Kelley Blue Book Co., Inc. Best-selling decade claim: CR-V. Based on IHS Markit US total new vehicle registrations of Crossover Utility Vehicles from 2008 through July 2018.